Such a fun card. We made this at my last workshop.
Do you like it?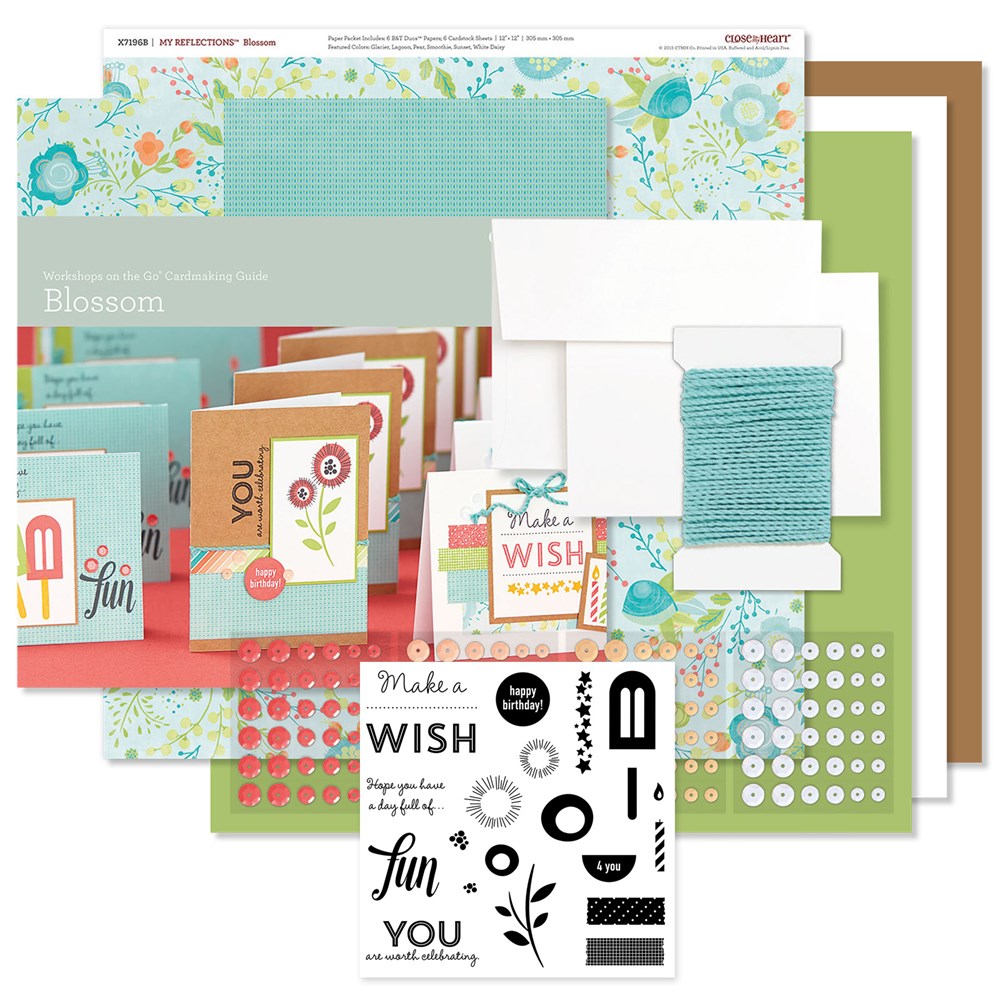 The Blossom Workshop on the Go is available through August. This fun workshop has everything you need including this exclusive stamp set.
PRODUCT DESCRIPTION
Workshops on the Go™ Blossom Cardmaking Kit Contents:
1 – My Acrylix® Blossom Workshop Stamp Set (D-size)
2 – Blossom B&T Duos™ Papers
4 – Cardstock Sheets (1 Pear, 1 White Daisy, 2 Kraft)
15 – White Daisy Cards & Envelopes
1 – Coral Reef Sequins (Z3042)
1 – Glacier Extra Thick Twine (Z3039)
1 – Instructional Brochure
Featured Colors: Glacier, Lagoon, Pear, Smoothie, Sunset, White Daisy
Use the materials, accessories, exclusive D-size stamp set, and instructions in this kit to create 15 beautiful cards (5 each of 3 designs) inspired by Jeanette Lynton!
All this for $24.95
Enjoy your day!
Lisa